Host: Professor Iain M. Young
SPEAKER 1: Professor Naoise Nunan
TITLE: Understanding the role of microbial communities in soil C dynamics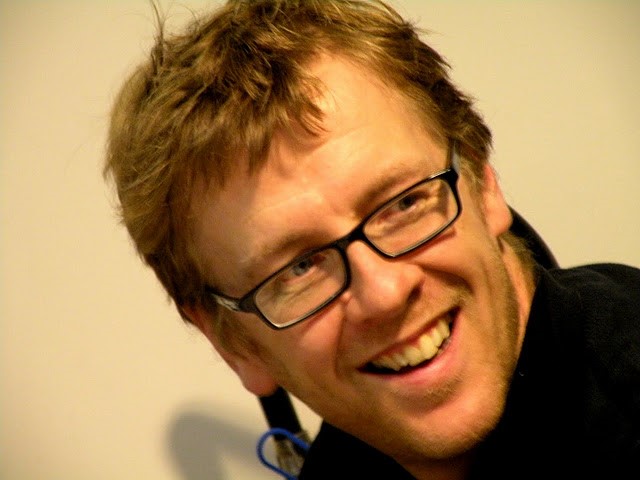 Abstract:
Although microbial communities carry out organic matter decomposition, a major step in soil C dynamics, the role of microbial community attributes (diversity, composition) in governing the C process rates is still a matter of debate. Studies have found that microbial community attributes affect C dynamics when organic C concentrations are high, whilst studies on mineral soils have often concluded that microbial communities exhibit a functional redundancy with respect to C processing. In this presentation I would like to suggest that these contradictory views of the regulatory role of microbial attributes in soil C dynamics can be reconciled if the context in which microbial communities function is accounted for. I will suggest that when organic substrate is readily available to microbial decomposers then the energy content of the available substrate and the capacity that the decomposers have to process the substrate regulate process rates. However, when the availability of organic substrate is limited then the intrinsic properties of the microbial decomposers no longer affect process rates and it is rather the properties of the microbial habitat that are related to process rates. Data suggest that microbial access to substrate (i.e. diffusion of substrate to microbial decomposers) is rate limiting.
This leads to the view that soil should be considered as a juxtaposition of microbial biomes in which different regulatory mechanisms operate.

Bio:
Naoise Nunan is a soil microbial ecologist who works for the National Centre for Scientific Research (CNRS) in Paris, France. His research interests include soil microbial spatial ecology and the role spatial heterogeneity has in soil microbial functioning. He has also worked on how microbe-habitat interactions affect soil functioning, particularly C dynamics. At the moment he is exploring the relative importance of habitat structure / habitat properties versus microbial community structure / composition in regulating C dynamics in soil, with a view to better predicting C cycling responses to global change. He uses stable isotopes to trace C flows and soil microcosms to measure microbial activity under controlled physical conditions. More recently, he has used microcalorimetry to measure energy flows in soil. He has learnt to work with mathematical modelers in order to couch his research in a solid theoretical framework.
SPEAKER 2: Professor Paul Hallett, University of Aberdeen
TITLE: Plant root strategies to overcome physical limitations from soil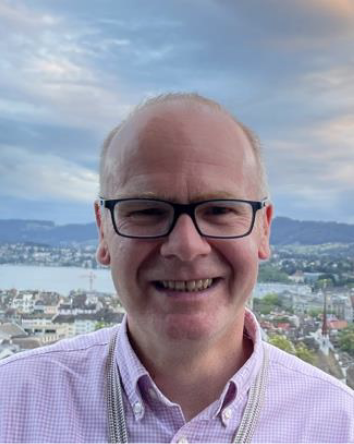 Abstract:
Walking through a crowded city with clusters of people and buildings can be a slow process, with coffee shops tempting a diversion. A plant root growing through a structurally complex soil also experiences delays and diversions, with root growth slowed in compacted zones with fewer pores, or diverted to patches of nutrients or water. Pathways called macropores that are left in soil by decayed roots, earthworms or cracking, may allow roots to bypass these constraints so they reach deep into the soil where water can reside during droughts. Just as some people can navigate through a crowded city more quickly, plant roots have traits that may ease their navigation through structurally complex soil.

This talk will describe how plants navigate through soils, including root surface traits such as rhizodeposition and root hairs, that can decrease abiotic stresses. Controlled laboratory experiments exploring different plant species or crop genotypes with varying root surface traits will be described first. In structurally complex soils, we observed that changes in bulk density by compaction have impact on root growth less than in sieved, homogeneous soils that are typically used to explore root growth in the lab. Using small-scale testing approaches, root hairs and rhizodeposits were found to physically manipulate the soil environment, thereby easing root growth and improving the capture of water and nutrients. In the zone around the root, termed the rhizosphere, root hairs have the capacity to aggregate soil into weaker elements that transport water more quickly.

Field research with root trait mutants of barley found no benefits of root hairs under optimal conditions, but enhanced stress tolerance under water deficit. Barley with root hairs had less negative leaf water potential and lower leaf abscisic acid concentration, and greater shoot P than a hairless mutant. The root hairs are likely accessing smaller pores at the root surface, expanding the zone of influence of the root and physically improving the soil. Using models based on root hair properties, soil structure, climatic conditions and nutrient levels, we predicted that root hairs can account for 50% of P uptake by plants.

Although soil physical properties such as mechanical impedance or water stress are widely appreciated to affect root growth, the impact of complex physical structure and the capacity of roots to physically manipulate the soil have been studied much less. There is great capacity in how we manage soils or select root surface traits to improve not only crop productivity and stress tolerance, but also soils.

Bio:
Professor Paul Hallett is a Soil Physicist working on solutions to food and environmental security, mainly focussed on the interactions between plants, microorganisms and the physical behaviour of soil. His work spans from understanding the fundamental processes driving changes in soil physical properties by biology, through to applied research examining soil degradation and the underlying causes. Recent projects have studied the capacity of different plant root traits to physically engineer soil, crop selection impact on hydrological cycling in southern China, the use of vegetation to mechanically stabilise engineered slopes, soil physical impacts on nitrogen fertiliser use efficiency in Brazil and the better use of organic resources in Ethiopia to improve soils and their capacity to produce food. He is President-Elect of the British Society of Soil Science.